New I'm InTouch v10.0 with iOS 11 Support!!

I'm InTouch v10.0 has added many powerful new features:

1) Installing I'm InTouch has never been easier. With v10.0 the installation will automatically assign a Computer Name as well as using the same password of your I'm InTouch account as the remote access password of your host computer. Of course, you can freely change to a different one if so desired.
2) Administrators of those multi-license accounts can easily change the passwords of the Host computers in the account via the new central management tools.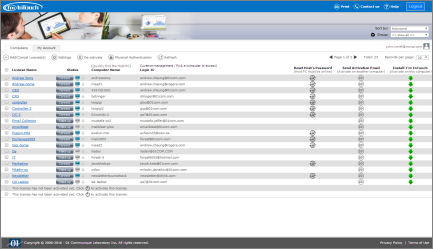 3) Active Directory support: Using the LDAP remote access authentication will comply with the enterprise Active Directory password policy.
4) A new "Password Reset" mechanism with enhanced security measures.

5) A new and easy setup tool for the email notification filter:
You can easily add specific email addresses or all email addresses from a certain domain in your "email hotlist". Notification will be sent to your mobile device only when emails from your "hotlist" are received in your Outlook.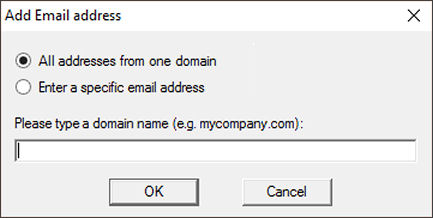 Get your I'm InTouch free trial if you are not a subscriber yet >>


iOS v11 Compatible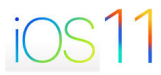 I'm InTouch Go and I'm InTouch are fully verified under the new iOS v11 for iPhones and iPads. Don't leave your office without I'm InTouch for your winter holidays!

Provide World-Class Live-Chat Technical Support to your Customers using I'm OnCall

I'm OnCall gives you 3 URLs that you can easily incorporate onto your web site in minutes and let you provide Live-Chat support to your customers immediately.
Following are the highlights of I'm OnCall:
- Using Live-Chat your support team can virtually work anywhere
- Get temporary remote control of your customers' computers
- Incidents and History logs
- End-users rating for agents at the end of a support session
- Unattended reboot
- Reboot into "Safe Mode"
- Shareable licenses (Unlimited number of agents can share one license)

Get your I'm OnCall free trial if you are not a subscriber yet >>



How can I migrate my I'm InTouch from my old computer to the new one?
1) Uninstall I'm InTouch on the old computer first if it will still be used and connected to the Internet. Otherwise, the same I'm InTouch license on the old computer will attempt to connect to the I'm InTouch server "kicking out" your new computer.
2) From the new computer, launch www.imintouch.com.
3) Click "Login" and login to your I'm InTouch account.
4) Click the "green arrow" to install I'm inTouch on this new computer.