I'm OnCall v3.2 is now available!!

We are committed to provide our customers with products that have the highest quality and security. If you have forgotten your account login password, a "Password Reset" mechanism is provided to help resetting your password. Our new "Password Reset" mechanism will authenticate you by asking you to answer a secret question on top of a CAPTCHA challenge-response system. Upon a successful authentication, an email with a link to reset your password will be sent to your designated email address.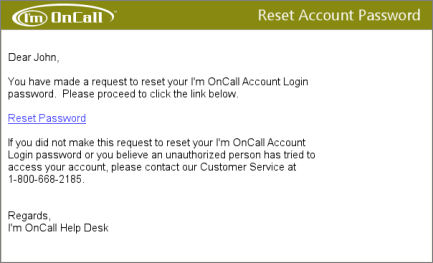 Get your I'm InTouch free trial if you are not a subscriber yet >>


I'm InTouch v10.0 - Preview!!

The new version of I'm InTouch v10.0 will have more central management tools as well as remote access features:

1) A new "Password Reset" mechanism will enhance security measures;
2) An effortless activation/re-activation process;
3) The Administrators of those multi-license accounts can change the passwords of the Host computers via the cental management tools;
4) A new and easy setup tool for the email noficiation filter;
Don't leave your office without I'm InTouch!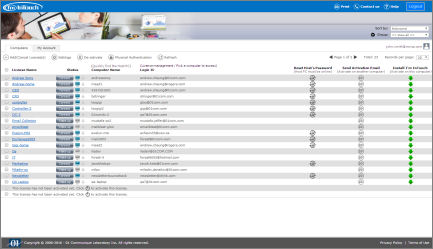 Get your I'm InTouch free trial if you are not a subscriber yet >>

Provide World-Class Live-Chat Technical Support to your Customers using I'm OnCall

I'm OnCall gives you 3 URLs that you can easily incorporate onto your web site in minutes and let you provide Live-Chat support to your customers immediately.
Following are the highlights of I'm OnCall:
- Using Live-Chat your support team can virtually work anywhere
- Get temporary remote control of your customers' computers
- Incidents and History logs
- End-users rating for agents at the end of a support session
- Unattended reboot
- Reboot into "Safe Mode"
- Shareable licenses (Unlimited number of agents can share one license)

Get your I'm OnCall free trial if you are not a subscriber yet >>


What are the security measures on the Password Reset mechanism?
1) CAPTCHA characters are required to authenticate as a human user;
2) Correct answer to a secret question is required to verify the user's identity;
3) The link to reset password in the email will expire after 60 minutes.