Extend your Spring Getaway Break with our 50% Off Special!!

With the overwhelming response from our customers, we are extending our Spring Getaway special offer for our current subscribers.

As a valuable customer of I'm InTouch, you are invited to enjoy this special offer. For a limited time you can add new licenses to your current I'm InTouch account at 50% off our regular subscription price (i.e. $49.95 per additional annual subscription).
Please call our Customer Service at 1-800-668-2185 or click "Live-Chat" on our web site www.imintouch.com to enroll additional staff of your company to use our remote access service. Don't leave your office without I'm InTouch!

Get your I'm InTouch free trial if you are not a subscriber yet >>


Sending Emails with Attachments from your iPhone/iPad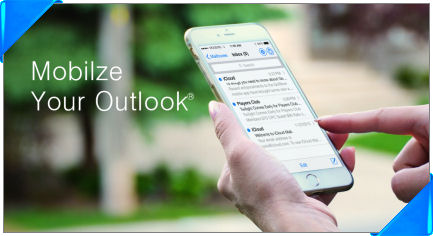 I'm InTouch GoMail is a revolutionary email app that allows you to compose emails on your mobile device in any language and send attachment from your computer. Not only it's free, (free download from Apple AppStore or Google Play) it can also help you save money. You no longer need to store emails or files on your ISPs, plus you can send large attachments from your mobile device without chewing up your expensive wireless bandwidth.
I'm InTouch GoMail lets you read your Outlook Inbox on your mobile device. When you compose or reply emails on your mobile device, I'm InTouch GoMail is instructing your Outlook to send the email and attachment locally at your I'm InTouch-enabled computer. This is contrary to other mobile email apps sending attachments from a cloud storage that not only breaches privacy (since you have to store your files outside your premises) but requires the files to be downloaded to your mobile device before they can be sent. Thus I'm InTouch GoMail helps you to save money on your wireless data usage and maximizes privacy.

Benefits:
- No more notification on junk emails - get notification from selected senders
- Insert attachments from your computer without leaving them on any cloud
- Save inbound attachments onto your computer
- No more storing of emails on your device/ISP and risk of a privacy breach
- Send/Reply/Forward activities completely logged on your Outlook

* Your Outlook computer must be I'm InTouch-enabled. You need to install the latest version of I'm InTouch (v9.5+) on your Outlook computer in order to use the I'm InTouch GoMail app on your mobile device.

Get your I'm InTouch free trial if you are not a subscriber yet >>

Provide World-Class Live-Chat Technical Support to your Customers using I'm OnCall!!

I'm OnCall gives you 3 URLs that you can easily incorporate onto your web site in minutes and let you provide Live-Chat support to your customers immediately.
Following are the highlights of I'm OnCall:
- Using Live-Chat your support team can virtually work anywhere
- Get temporary remote control of your customers' computers
- Incidents and History logs
- End-users rating for agents at the end of a support session
- Unattended reboot
- Reboot into "Safe Mode"
- Shareable licenses (Unlimited number of agents can share one license)

Get your I'm OnCall free trial if you are not a subscriber yet >>


I have bought a new PC, how can I migrate my I'm InTouch license from my old PC to this new PC?
All you need to do is:
1) At the new PC, open a browser and go to "www.imintouch.com";
2) Click "Login";
3) Enter the Login ID (email address) and Password of your I'm InTouch account;
4) Click "Go >" (your I'm InTouch licenses will be displayed on the screen);
5) Click the "green downward arrow" of the license you want to install on this PC;
6) Your browser will prompt you to allow the download/run the activation process; (Please follow the onscreen instructions on your browser to allow download/run)
7) The activation process will start and take about 2-3 minutes. Follow the on-screen instructions during the activation process.

Once completed, you will see the I'm InTouch "green satellite dish" icon on the bottom right of this new PC. At this point, your new PC is ready for remote access via I'm InTouch.

Note:
If your old PC will still be connected to the Internet, please remember to uninstall the I'm InTouch on this PC. Otherwise, the same I'm InTouch license on the old and new PCs will be fighting for the same connection causing errors.
Contact us at 1-800-668-2185 or help@01com.com with any question.