I'm InTouch v10.1 is Now Available!!

Customer feedback is always the #1 priority in the continued improvement of our I'm InTouch service. In this newest v10.1 we have included a very handy feature allowing users of I'm InTouch to change their Computer Name remotely.
How It Works:
- Login to your I'm InTouch Account
- Click to select the computer of which you want to change the Computer Name
- Follow the on-screen instructions and click "Apply"
- Your remote host computer will automatically re-register with the new name
In addition, we have also included a Java client so that users on a Mac computer can also remotely control their Windows PC via a Java interface.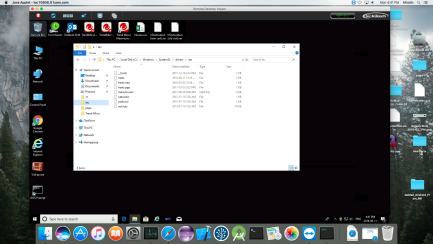 Get your I'm InTouch free trial if you are not a subscriber yet >>


iOS v11 Compatible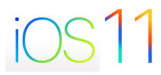 I'm InTouch Go and I'm InTouch GoMail are fully verified under the new iOS v11 for iPhones and iPads. Don't leave your office without I'm InTouch for your summer holidays!

Provide World-Class Live-Chat Technical Support to your Customers using I'm OnCall

I'm OnCall gives you 3 URLs that you can easily incorporate onto your web site in minutes and let you provide Live-Chat support to your customers immediately.
Following are the highlights of I'm OnCall:
- Using Live-Chat your support team can virtually work anywhere
- Get temporary remote control of your customers' computers
- Incidents and History logs
- End-users rating for agents at the end of a support session
- Unattended reboot
- Reboot into "Safe Mode"
- Shareable licenses (Unlimited number of agents can share one license)

Get your I'm OnCall free trial if you are not a subscriber yet >>



Can I change my I'm InTouch access password remotely?
YES! It is easy to change your I'm InTouch credentials remotely. There are 2 ways to change your User Name and Password:

1) Login to your I'm InTouch account
2) Click the "Reset Host's Password" button
3) Follow the on-screen instructions to enter your new User Name / Password
4) Click the "Reset Password" button to confirm the changes
Alternatively you can:
1) On the screen where I'm InTouch prompts you to enter the credentials click the "Forgot Password" button
2) Answer the secret question to prove your identity
3) Once authenticated you can enter your new User Name / Password
4) Click the "Reset Password" button to confirm the changes