Stay InTouch During the Holidays!!

Get I'm InTouch and its perfect companion free apps - I'm InTouch Go and I'm InTouch GoMail for your staff in time for the Holidays. For a limited time we are offering a 50% off on new annual subscription.
Simply enter the Promo Code: HOLIDAY2017 when you subscribe. This Promo Code expires on Jan 15th, 2018.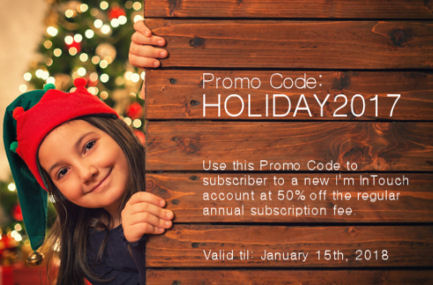 Get your I'm InTouch free trial if you are not a subscriber yet >>


iOS v11 Compatible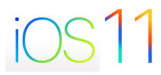 I'm InTouch Go and I'm InTouch GoMail are fully verified under the new iOS v11 for iPhones and iPads. Don't leave your office without I'm InTouch for your winter holidays!

Provide World-Class Live-Chat Technical Support to your Customers using I'm OnCall

I'm OnCall gives you 3 URLs that you can easily incorporate onto your web site in minutes and let you provide Live-Chat support to your customers immediately.
Following are the highlights of I'm OnCall:
- Using Live-Chat your support team can virtually work anywhere
- Get temporary remote control of your customers' computers
- Incidents and History logs
- End-users rating for agents at the end of a support session
- Unattended reboot
- Reboot into "Safe Mode"
- Shareable licenses (Unlimited number of agents can share one license)

Get your I'm OnCall free trial if you are not a subscriber yet >>



Is it possible to receive notification ONLY on new important email?
YES! I'm InTouch GoMail gives you this magical touch! You will have the peace of mind that you won't miss any important email while on the go. At the same time you won't be bothered by numerous notification of unimportant emails.
Traditional mobile email apps are "All or Nothing" in their notification features. This means either you will not know when an important email has arrived or you will be bothered by notification for numerous unimportant emails.
I'm InTouch allows you to setup an intelligent "hot list" of email addresses or domains. You will only be notified when you have received emails from those on the "hot list". When you hear a notification, with a single click on your mobile device you can open and read that important email on your Outlook at the remote PC instantly.