Turn your Mobile Device into a Remote Control for your Computer
I'm InTouch Go is a free mobile app that allows you to
remote control your computer
as if you were sitting in front of it without having to use an Internet browser. Now your remote computer with all your full-blown desktop applications are available at your fingertips. You can check your emails, edit your documents, work on your spreadsheet and any software program on your mobile device. No more frustration about application costs and incompatibility issues since no application is required to be resided at your mobile device. Also there is no more security risk as no confidential file is leaving your office environment.
Before you can use I'm InTouch Go, you must first activate your remote computer to become I'm InTouch-enabled. The activation process is as easy as 1-2-3. Simply click here to create a free
30-day Trial Account
. Then from the computer you wish to activate, go to
www.imintouch.com
. Login to the I'm InTouch account you have just created and follow the on-screen instructions to activate the computer.
iPhone/iPad/iPod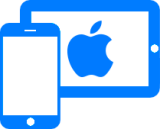 Go to Apple App Store
- Download I'm InTouch Go
- Launch I'm InTouch Go
- Login and access your computer
Android device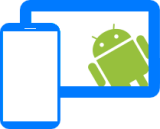 Go to Google Play
- Download I'm InTouch Go
- Launch I'm InTouch Go
- Login and access your computer
Windows Tablet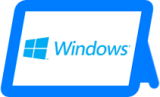 Go to Windows Store
- Download I'm InTouch Go
- Launch I'm InTouch Go
- Login and access your computer