I'm InTouch Meeting: The Best Way to Collaborate
Does your organization need to collaborate with customers, clients and employees all around the world? I'm InTouch Meeting is the perfect way to conduct online sales meetings and demonstrations, training sessions and management meetings.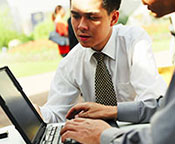 Sales Presentations and Demonstrations
I'm InTouch Meeting is a great way to conduct online sales presentations and demonstrations with clients and customers right from your computer's desktop. You will save time and travel expenses while reaching even more prospective customers without ever leaving the office. Setting up the meeting takes only seconds and there is no limit to the number of online meetings that can be held in a month.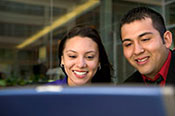 Online Training
Cut costs while raising efficiency by conducting online training sessions right from your computer's desktop. Perfect for teaching employees and customers how to use new software. Simply start an I'm InTouch Meeting session, invite your attendees and walk them through the software on your screen in real time.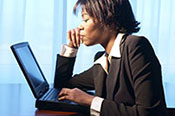 Management Meetings
Be prepared for any calamity with the ability to instantly meet with key members of your team regardless of where they are. Don't waste time traveling to each other, start an online meeting in seconds.

Try the I'm InTouch Meeting FREE Beta today
and begin conducting online meetings.